Gedenkstätte Berliner Mauer
Meeting point in front of the Visitor's Center
Bernauer Straße 119, 13355 Berlin
This interactive performance is an open-air parcours. Weatherproof clothing and sturdy shoes are recommended
By Sisyphos, der Flugelefant (SdF)
"Wir sind das Volk" ("We are the people") was the chant of the protestors on the streets of East Germany. But who was there when two German states became one? Ms. Müller and Mr. Meyer? What about Ms. Gül and Mr. Ho?
Enter the world of "We Are the Play": an interactive, immersive performance piece exploring the long-overlooked personal stories of immigrants and Germans of various descents over the course of the Fall of the Berlin Wall. Based on research and interviews conducted with eyewitnesses, the duality of the experience of the Fall of the Wall is dissected as both welcoming and threatening – a collision of celebration with the anxiety accompanying freedom.The audience will be both guided and set free to explore those stories on the site of Berlin Wall Memorial, where they will experience a playful and interactive journey of the same event, examining the same questions from different perspectives.
We Are the Play uses the act of playing as a method for rediscovering the past, rethinking, transforming and as a path to each other in the here and now.
We Are the Play is a production by Sisyphos, der Flugelefant (SdF) in co-production with ETB | IPAC and in cooperation with ehrliche arbeit – freies Kulturbüro.
Funded by Regierender Bürgermeister von Berlin, Senatskanzlei – Kulturelle Angelegenheiten and Fonds Darstellende Künste e.V.
With the friendly support of the Berlin Wall Foundation, the Protestant Reconciliation Parish Berlin, Theaterhaus Mitte, multicult.fm and the Taiwanese Ministry of Culture
Pre-performance and post-performance discussions on Sunday, September 14 at 6:45 pm as part of Theaterscoutings Berlin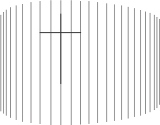 Performance
Thurs, September 11, 2014 | 7pm

Off-Site

with 11 additional performances until Sep 28th
Gedenkstätte Berliner Mauer
Meeting point in front of the Visitor's Center
Bernauer Straße 119, 13355 Berlin
U Bernauer Straße
S Nordbahnhof
M10 Gedenkstätte Berliner Mauer
Featuring Jonathan Aikins, Kristin Becker, Sonja Chan, Dilan Gülmez, Para Kiala, Lara-Sophie Milagro and Larius Phoulivong
Artistic Direction: Chang Nai Wen | Forum Theater Techniques and Text: Evan Tsitsias | Dramaturgical Collaboration: Marie Urban | Additional Text: Sophie Reyer | Set and Costume Design: Christin Vahl | Sound and Video Design: Michael Tibes | Lighting Design:  Eva Gutierrez Alonso | Production Management: ehrliche arbeit – freies Kulturbüro | Production Assistance: Theresa Pommerenke | Stage Management: Nicole Mühlberg | Research and Conceptual Support: Michael Wäser | Internship: Marie Winnie Wilka | Photo: Michael Tibes
Media partner: