What is "identity"? What makes us who we are? Who has the right to define us?
Set in 1938 Berlin and drawing heavily upon history, the play imagines a story that examines universal questions of self and citizenship primarily through the eyes of a patriotic Afrodeutscher (Afro-German) actor. Proud to serve his country, he appears in propaganda films calling for the return of Germany's former African colonies. An encounter with an African-American musician and activist leads to hard questions about the treatment of people of color both in Germany and in the United States of America.
Schwarz gemacht is the first project to move completely through English Theatre Berlin | International Performing Arts Center's new work development series, THE LAB, to receive a full production. It was part of the Colorblind? series of staged readings examining racial identity on stage in 2012 and a two-week workshop was held in December 2013.

The production of Schwarz gemacht featured an exhibition in our foyer exploring the historical themes of the play.
Post-performance discussions will be offered on Thursday, February 27 (moderated by Katharina Oguntoye), Thursday, March 6 and Friday, March 14 (moderated by Dr. Tina Campt, Barnard College)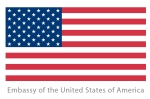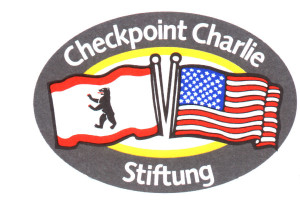 Supported by the US Embassy, Berlin and the Checkpoint Charlie Foundation
Play
Wed, Feb 26 – Sat, Mar 15, 2014

Main Stage
World Premiere
Written by Alexander Thomas, directed by Daniel Brunet
With Sadiq Bey, Ernest Allan Hausmann, Marco Klammer, Miriam Anna Schroetter and Kerstin Schweers
Foyer Exhibition and Production Dramaturgy by Aline Benecke | Set Design by David L. Arsenault | Lighting Design and Production Management by Christian Maith | Costume Design by Tamar Ginati | Sound Design and Composition by Natalia Lincoln | Video Design by Noam Gorbat | Assistant Direction by Joseph Wegmann | Design Assistance by Matthew Peach | Dramaturgiehospitant: Gavin Whitehead | Regiehospitantin: Karina Griffith