A JOURNEY OF DISCOVERY
This format opens the festival and is dedicated to newcomers, shorter performances and work-in-progress. Spend an entire afternoon taking in twelve performances on stage, in dressing rooms and all around the theater. In between the performances, you can enjoy fantastic food, luxurious libations and magnificent music by international, Berlin-based musicians. Performances start at 2pm and we open our doors at 1pm.
AHNENAMT/MINISTRY FOR ANCESTORS by Club Real (Austria)
This long-term project about a new aesthetic practice of elective kinship is a scenic installation – a parallel reality which needs to be entered by visitors to come to life. It examines a new cultural practice: the possibility to adopt an ancestor.
CARLOS WHISPER by Katie Lee Dunbar (UK)
A one-on-one performance in which individual audience members are whisked off into a sonic wonderland, all centered around a table of seemingly random objects. The connections are only made clear once you put the headphones on.
EPILOGUE by Noemi Berkowitz (USA/Poland)
What might life after death look like… and what implications would that have for life before death? In this two-woman play, a girl finds pieces of herself in stories from across the world and across time. A performance about the ways we develop in our journeys forward.
HYO (효) by Haenny Park (South Korea)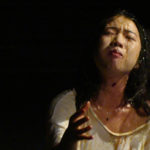 This piece was inspired by a famous Korean folktale, very often told to the artist by her father as a child. It tells the story of a son who digs up a grave to steal a human leg, which he will use to save his dying mother.
I DON'T WEAR SKIRTS BECAUSE I NEVER LEARNED TO CROSS MY LEGS by Angela Millano (Spain)
This performance is a protest against the normalization, legislation and control of our bodies and the need to fulfill standards perceived as natural. It is a rebellion by a vulnerable and violent body that feels beyond the social, professional and personal limitations imposed on it.
INTIMATE ARSENAL (A QUARTET) by Claudia Grigg Edo (UK/Catalonia)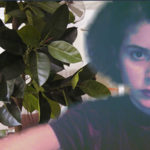 Sit down at the table. On the other side of the table is HER. Stay with her as she navigates one of four situations. If you like, you can watch it loop round again in this interactive video projection.
LATENT DREAMS by Katrine Turner (Scotland)
This performance is about the Apocalypse. About the rising sea waters, and the invisible plagues. About when Cillian wakes up from his coma, and there's no one about so he breaks into a vending machine for a can of Coke. About the futures we allow ourselves to envision.
MOUTH CONTROL by MILK (USA)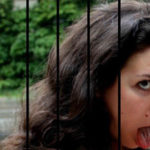 Sometimes it's easier to be honest when no one is around. We are more open in text messages and status updates than we are in face-to-face interactions with others. In Mouth Control, we ask the audience to test the limitations of distance and vulnerability in real time. We invite you to play a game with us.
SKEWED by Shanti Suki Osman (UK)
A solo performance using song, storytelling and sound. Using live and prerecorded voice and field recordings, Shanti
Suki Osman presents 4 songs documenting her exploration of self-fetishization as a means for empowerment.
SWEETS FOR A STORY by Bees Knees Sweets (Canada)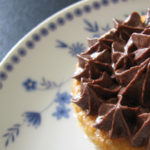 An exploration of connecting with strangers and their stories using food as a catalyst. Food is universal. It's something we all want and need as human beings, and therefore is something that unites us as people. Food can tell our stories, as well as inspire them.
THE FOURTH UNITY by Renen Itzhaki (Israel)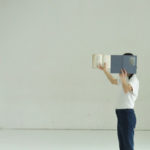 A room. A bookshelf. A small group of people. They walk in circles. They are all one. They read a book. Sometimes out loud. Sometimes they stop. Sometimes a memory.
THE WHEEL by Connecting Fingers (UK/Italy)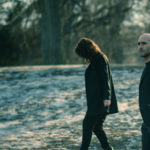 From the script by philosopher Sara Fortuna, inspired by Dogville from Lars von Trier, four dancers explore a circular conceptual space organized in several steps in this work-in-progess showing: sleep/pre-birth/origin, child-like openness to the adult world in its tensions, contradictions, competitions, failures and eventual coming back to the starting point.