by DAVID MAMET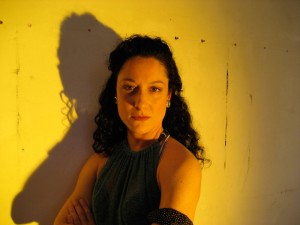 a funky play for the singles generation
Two men and two women inthe dating pool, or the rise and fall of Danny and Deborah – a play about people around 30 trying to make sense of their lives.
"Language was invented to hide our feelings." Voltaire
The first perversity is the fact that we never stop talking. Followed by the second one – that we are not really talking to each other but to ourselves. The third perversity is an obvious one – the never-ending search for the other half, the lonelines that comes with it, and that at some point we become addicted to the search. That´s why there are bars, make up and pornography. The fourth and final perversity is the strong belief that eventually we will succeed and be able to leave it all behind.
The proof that all this is true lies in the fact that things are still the same as they were when Mamet´s Sexual Perversity in Chicago first came out in 1974, a time when we thought we would be able to turn the world upside down – and we did.
Play
Tues, April 10, 2007 | 8pm

Main Stage
with additional nine performances until April 21 2007
with Laura Cameron, Karen Cifarelli, Jeff Burrell, Harvey Friedman
Directed by Günther Grosser
Set by Tomas Fitzpatrick
Costumes by Bianca Biljana Veenstra
Lighting by Ralf Arndt