International People's Theatre Berlin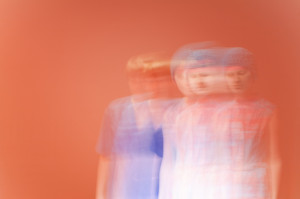 The piece explores our ongoing search for meaning in a world overrun by choices that seem to define our identities and feed our delusions of self-importance and grandeur.
Eleven theater enthusiasts from around the world living in Berlin, six months to prepare for the "big show", the daunting search for a theme. But could it be that the key to Generation Y lies in the search itself? For the protagonists of this age, endless navel-gazing provides a potent addendum to the American Dream. The seemingly boundless avenues of success and personal fulfilment are compounded by a daily binge of self-glorification – or abasement – on social media. But is the innate task of forging our own destinies in fact a thankless struggle against influences beyond our control? Are we doomed to succumb to the powers that have shaped the lives of every generation before us?
International People's Theatre Berlin is an ensemble that aims at creating original theater pieces based on devised material.
 Photos: Elise Scheider (Creative direction: Matthew Peach)
Performance
Fri, May 23, 2014 | 8pm

Studio

with 2 additional performances until May 25th
Facilitated and directed by Inka-Charlotte Palm and Minna Partanen with Alejandro Niklison, Anna Fuchs, Anshuman Dwivedi, Cecile Marcand, Chris Yianni, Jennifer Kennedy, Julia Keller, Louise Leone, Naomi Conrad, Phoebe Dunn, Thomas McMullin
Production Team
Directed by Inka-Charlotte Palm and Minna Partanen | Assistant Direction & Stage Managerment by Annie Womack | Set Design & Props Design by Stephanie Illouz, Cécile Marcand and Ursula Marshall, with special thanks to set designer Isolde Wittke and Theater Thikwa | Lighting Design by Katri Kuusimäki | Sound Design by Dominik Tresowksi | Costume, Hair & Make-Up Design by Cécile Marcand | Additional Support by Heiko Orlowski and Sarah Rosenau
Links