Israelis in Berlin
Following completely sold-out initial runs in the fall of 2018 and winter of 2019, we are very pleased to offer these six encore performances.
LIMITED SEATING: Please note that there are only 50 tickets available for each performance!

"I pity those who no longer remember the Holocaust and abandon Israel for a pudding."
This statement, made by Yair Shamir, then Israeli Minister of Agriculture, to the Jerusalem Post in October of 2014, marked the climax of the so-called "Milky protest". In a post that launched a thousand ships, the Facebook page Olim L'Berlin (Aliyah to Berlin) urged Israelis to move to Berlin due to a markedly cheaper cost of living. The primary evidence? Aldi's Dessertcreme & Sahne, a dessert comparable to Milky, the dominant pudding brand in Israel, sold for less than a third of the price. This Facebook post received more than one million likes within four days and created headlines around the globe.
Nearly 75 years after the end of the Second World War, Berlin's Israeli community is estimated to number in the tens of thousands and impossible to verify due to issues of multiple citizenship. Is Berlin truly this promised land of milk and honey?  Are people from Israel really immigrating here only because of the standard of living, nightlife and Berlin's fabled cultural reputation? What about those Israelis who leave the country due to the current political climate? And what affects do 20th century history as well as multiple reports of rising antisemitism have on emigration from Israel to Germany?
Three Israeli performers explore these questions using verbatim text from 60 interviews with the widest possible spectrum of partners; Israelis with an active religious background, Israeli Arabs, highly politicized Israelis as well as Israelis who have absolutely no interest in politics.
The ID Festival is funded by the German Federal Government Commissioner for Culture and the Media, the Szloma-Albam Foundation and KIgA e.V. – Kreuzberger Initiative gegen Antisemitismus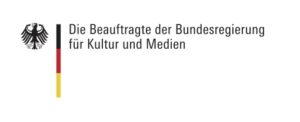 Performance
Thurs, February 7, 2019 | 8pm

Main Stage

with 8 additional performances until Sep 11th
Tickets 15 € (9 € students)
Directed and Devised by Daniel Brunet | Performed and Developed by Mica Dvir, Renen Itzhaki and Shlomi Moto Wagner | Dramaturgy by Shlomo Lieberman | Scenography by Keren Korman | Lighting Design by Christian Maith | Assistant Direction by Naomi Boyce | Assistant Scenography by Noemi Baumblatt | Regiehospitantin: Paola Pilnik
In co-production with the ID Festival – (Israeli-German Art and Culture)