Parataxe – Berlin's international literature community:
What languages does Berlin write in? Notable Berlin writers who do not write in German are presented in conversation, reading and translation.
For the collaboration with English Theatre Berlin | International Performing Arts Center, the evening features Dario Deserri (Italy / Berlin) and his translator Anna Giannessi as well as Rasha Abbas (Syria / Berlin) and their German editor Nikola Richter, hosted by Martin Jankowski.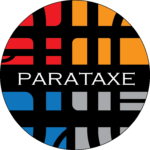 Reading
Tues, April 11, 2017 | 8pm

Main Stage
Tickets 5 € (3 € students)
Tickets are only available at the box office on the night of the reading; binding reservations can be made by sending an email to tickets (at) etberlin.de