With a style of songwriting  as equally eclectic as her childhood growing up between suburban England and East Africa, Mara delivers an old soul voice with a unique perspective, recently quoted by New Zealand Musician Magazine as "Soulful, sincere, warm, rich and intimate. The songwriting is stunning."
Her new highly acclaimed album saw her collaborate with New Zealand household names Warren Maxwell, Jean Pompey and Ed Zuccollo (Trinity Roots, Eru Dangerspeil) and UK producer Dan Goudie (Florence and the Machine, Katie Tunstall).
This year also saw Mara feature on ex-Genesis band member Ray Wilson's solo album Chasing Rainbows.  Her new independently released track "Fine Lines" saw her collaborate with Berlin producer Feeling Valencia aka Berlin sensation Abby. Having been picked up by Indie Shuffle and Hype Machine, "Fine Lines" has now gained over 10,000 listens with comparisons being drawn to the likes of Laura Marling and Lisa Hannigan.
But UK / Kenyan songwriter Mara Simpson doesn't stay still for long:  off the back of her 25-date New Zealand tour, Mara returns to Europe where she now calls Berlin home. Spring 2014 will see Mara and her band embark upon their first German tour, with their return to English Theatre Berlin marking a very special 'home date'.
Support act: Hughes Brothers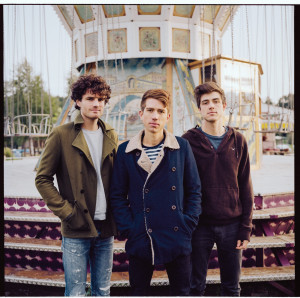 Spending their early childhood years growing up on the isolated shores of Christchurch, New Zealand, The Hughes Brothers recently set their sights further abroad, currently calling the creative hustle of Berlin home. Both brothers found individual success' back home in NZ with their earlier projects 'Falter' & 'Alex the Kid' and in 2011 the two brothers decided it was high time to combine creative forces and embark on their very own overseas musical adventure.
The brothers draw together their collective experience & influences to create their unique landscape of sound, described as a powerful mix of heart wrenching melodies, racy guitar stabs & memorable hooks.
Setting up base in Berlin, the Hughes Brothers unabashedly aim to steal your attention in 2014, poised for a double EP release with the first EP due out in April 2014.