Staged Reading and Panel Discussion
European Drama from Poland and Ukraine
Reading and panel discussion with Olha Mazjupa and Małgorzata Sikorska-Miszczuk
Theater scholar Iwona Uberman and translator Andreas Volk introduce the Polish playwright Małgorzata Sikorska-Miszczuk and the Ukrainian playwright Olha Mazjupa. We will read from their texts Der Schriftsteller (Sikorska-Miszczuk) and Richtung Osten fliegt der Ball (Mazjupa). We will discuss with the authors how a Polish playwright came to write a play about Salman Rushdie in the year 2020 and whether the socially critical comedy by a Ukrainian author might still provoke laughter in 2022. We will also ask the authors why drama from Poland and Ukraine has such a hard time finding its way onto German-language stages.
"For me, Małgorzata Sikorska-Miszczuk is a theatrical free spirit. The protagonists of her plays are often well-known personalities from (contemporary) history, through whom she deals with the great existential questions in an ironic and entertaining way. In doing so, she always succeeds masterfully in maintaining the balance between the seriousness of the content and our grotesque reality," explains Andreas Volk (translator of Małgorzata Sikorska-Miszczuk).
The statement from the Heidelberger Stückemarkt jury describes Olha Mazjupa as finding "many different scenic styles to make her story shine and to escalate the scenario – small, sharp, gruff dialogues, silent scenes of everyday tasks, surreal images. Olha Mazjupa's text is what, absurdly, a play must be, an unfinished work of art that cries out for the stage where it is to be finished."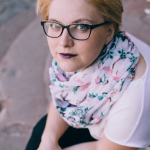 Olha Mazjupa, born in 1988 in Pidbirzi near Lviv, is a playwright and theater studies scholar. She studied Serbian language and literature at the Ivan Franko University Lviv and graduated with a PhD from the Marie Curie-Skłodowska University in Lublin in theater and literary studies. Her plays have been performed in Lviv, Chust, Sievierodonetsk and Chernivtsi, and she has worked with theatres in Rzeszów and Sosnowiec. In 2017, her play Öko-Ballade won the internation author prize at the Heidelberger Stückemarkts.
Małgorzata Sikorska-Miszczuk is a multi-award winning playwright, librettist and scriptwriter in Poland and abroad. She studied journalism and political science at the University of Warsaw. She is also a graduate of the scriptwriting program at the State School for Film, Theater and TV in Łódź. Recipient of scholarships from CEC ArtsLink in the USA, the Adam Mickiewicz Institute and the Stiftung Genshagen. Author of plays that are performed both in the original and in translation, as well as radio plays, opera libretti, film scripts and plays for children. In 2011, she was invited to the Berliner Stückemarkt.
We are very pleased to partner with Drama Panorama to host this event. Please click HERE to read the complete event information on their website.
Panel Discussion
Tues, October 18, 2022 | 7pm

Main Stage
Free Admission
(Seating is limited, please reserve a seat via the ticket link)
The panel discussion will be moderated by Iwona Uberman and Andreas Volk | Director of the staged reading: Florian Hein | Read by: Mareike Hein, Moritz Kienemann and Friederike Pöschel