The world premiere of a new play by 2015 playwright in residence and Oregon Book Award winning playwright Andrea Stolowitz
In 1936 Dr. Max Cohnreich escapes Berlin, Germany and arrives in NYC settling there with his immediate family. In 1939 he writes about his experiences in a diary intended for his as yet unborn grandchildren. In 2015 his great-granddaughter Andrea Stolowitz travels to Berlin to use the diary to explore the life he describes and the relatives she never knew. The parallel lives of the characters create a narrative about the search for home and family which operates at the border of reality and memory and the intersection of national history and private lives.
A play about remembering and forgetting.
Featuring post-performance discussions with the cast and creative team on October 7, October 13 and November 10.
Playwright Andrea Stolowitz will be part of the October post-performance discussions and the event on October 13 is in collaboration with Theater Scoutings Berlin.
Berlin Diary: (Schlüterstraße 27) was supported through a 2014-15 DAAD faculty research fellowship, a year-long residency at English Theatre Berlin | International Performing Arts Center and grants from the Oregon Arts Commission, The Regional Arts and Culture Council, The Checkpoint Charlie Foundation and the U.S. Embassy in Berlin. The play was developed at the New Harmony Project (Indiana) and PlayPenn (Pennsylvania). It was presented as a staged reading at the National Museum of American Jewish History in Philadelphia in 2016.
Andrea Stolowitz's plays have been presented at The Cherry Lane (NYC), The Old Globe (SD), The Long Wharf (CT), New York Stage and Film (NY), and Portland Center Stage (OR). The LA Times calls her work "heartbreaking" and the Orange County Register characterizes her approach as a "brave refusal to sugarcoat…issues and tough decisions."
A recipient of Artists Repertory Theater's $25,000 New Play Commission, Andrea premiered her newest work Ithaka at the theater in 2013. The play had its mid-west premiere in Chicago in 2014 at Infusion Theater.
Andrea's play Antarktikos was awarded the 2013 Oregon Book Award for Drama and was published in July in Theatre Forum magazine. The play world-premiered at The Pittsburgh Playhouse in March 2013 and was workshopped at The New Harmony Project (IN), Portland Center Stage's JAW Festival, and at Seattle Repertory Theater.
Knowing Cairo received its world premiere at the Old Globe Theatre, which earned San Diego's "Billie" Best New Play Award and an LA Times' Critic's Pick. It is published by Playscripts Inc. and continues to be produced nationally and internationally. It was presented at Profile Theater (OR) in 2013.
Tales of Doomed Love premiered in Washington, DC at The Studio Theater. As part of the 2008 Fringe Festival, DC Theater Scene called it "one of the finest entries in the Capital Fringe" and the Triangle Independent named its production at StreetSigns Center for Literature and Performance (Chapel Hill, NC) "best new play."
Andrea is a founding member of the playwrights collective Playwrights West and works as a collaborating writer with the award-winning devised theater company Hand2Mouth Theater.
A Walter E. Dakin Fellow at The Sewanee Writers Conference, Andrea has also been awarded residencies at Ledig House, Soapstone, and Hedgebrook, and Arts Grants from North Carolina, Oregon, and private foundations. She is a 2013 Oregon Arts Commission Fellowship winner.
An MFA playwriting alumna of UC-San Diego, Andrea has served on the faculties at Willamette University, The University of Portland, Duke University and UC-San Diego.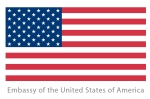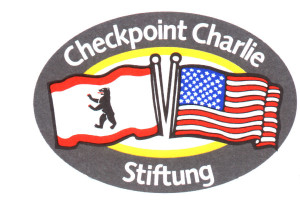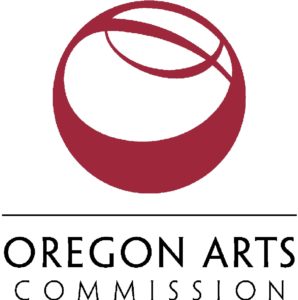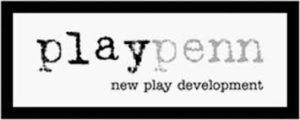 This world premiere production has received financial support from the U.S. Embassy, Berlin, the Checkpoint Charlie Foundation, the playwright is supported by the Oregon Arts Commission and the Regional Arts & Culture Council and the play was developed at the New Harmony Project and PlayPenn
Play
Thurs, October 6, 2016 | 8pm

Main Stage

with 11 additional performances until Nov 12th
Tickets 14 € (8 € students)
Written by Andrea Stolowitz | Directed by Daniel Brunet
With John Julian and Victoria J. Mayers
Set and Costume Design by Tamar Ginati | Lighting Design by Christian Maith | Media Design by Eric Dunlap | Assistant Direction by Daniel Sauermilch | Assistant Set Design by Ken Chinea | Regiehospitantin: Noemi Berkowitz | Assistant Lighting Design by Emanuel Haab